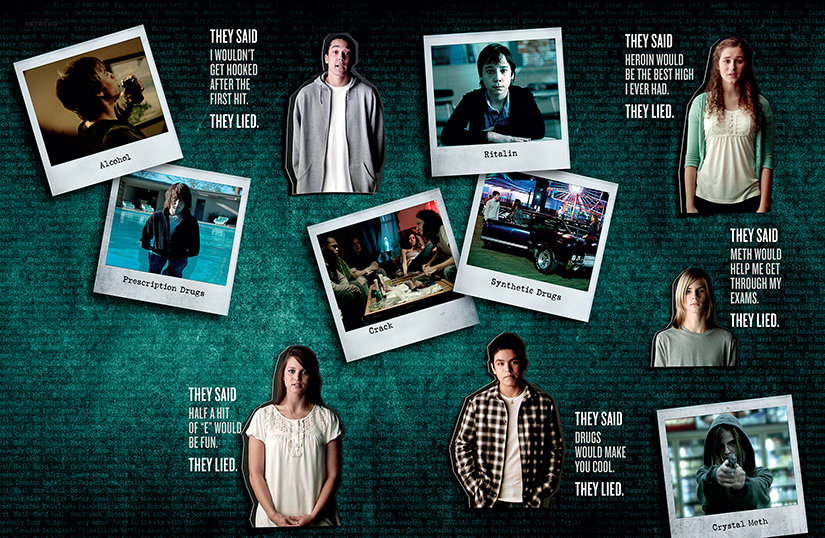 Sixteen award-winning short films debunking the lies about the most frequently used drugs are being broadcast regularly on the Scientology Network.
The They Said, They Lied series is a strong depiction of the destructive effects of the most prevalent drugs. The films are contemporary, high-impact communications aimed directly at youth and are designed to bring about increased awareness of the effects of drugs and to cut usage rates wherever they are broadcast.
The films address commonly used drugs: marijuana, alcohol, Ecstasy, synthetics, cocaine, crack cocaine, crystal meth, inhalants, heroin, LSD and prescription painkillers. The messages are designed to present realistic situations and facts that communicate in ways that encourage people to listen.